Podcast (pop-culture-cast): Play in new window | Download
Subscribe: RSS
Books Worth Reading! Inappropriate Parents! Gender Swapping! Eff Jane Austen and listen to Public Axis with guests Avery Moore and Allie Amrien!
Recorded on February 5th, 2015 at the Public Axis F-Stop.
00:00 Welcome to the F-Stop!  This week, we welcome back comics Avery Moore and Allie Amrien. Between hosting some excellent (dark) comedy showcases in Austin and being involved a viral marketing website for a (fictitious) restaurant, these ladies have been keeping busy!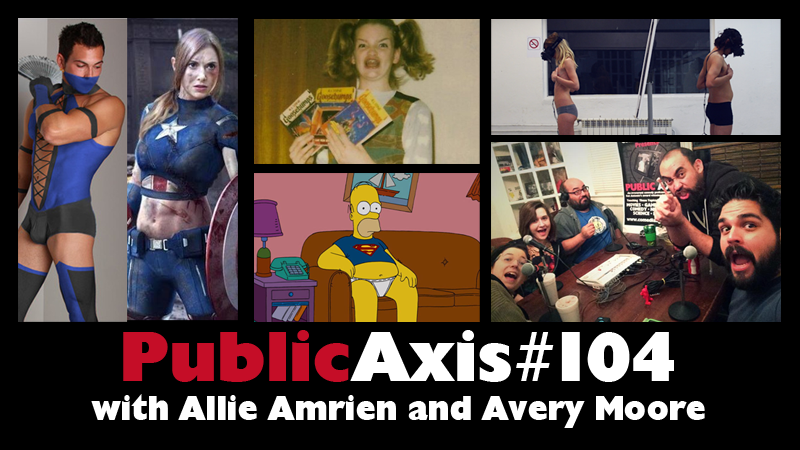 19:30 Yeah, Imma Look Into Dat!  Topic #1: What book really got you into reading? Or are you just not into books? (Inspired by the upcoming book, Go Set a Watchman.)
52:46  Dad's Corner(ed)!  Topic #2: What's the most inappropriate thing your parents have done in front of you?
1:19:47 Hey, That's Not Funny!  Topic #3: If you could swap genders for one day, what would you do? Inspired by an Oculas Rift based study with nudity and everything.
1:48:05 What Did We Come to Know? Public Axis is an educational program and at the end, we always ask our guests and listeners, "What did you come to know?" Enlighten yourself.
Let your friends know about Public Axis on Facebook and Twitter and keep those Facebook comments coming at our Happy Campers group!