Podcast: Play in new window | Download
Subscribe: RSS
Ill Communication! Origins of Names! Ultimate Movie Theater Times! All fingers pointing to fun point to Public Axis with guest JT Street!
Recorded at the Public Axis F-Stop on January 15th, 2015.
00:00 Welcome to the F-Stop!  This week, we welcome back TV host JT Street and we press him for the 2014 hits of his news segment, Street's Corner. We learn the wonders of flyboarding and endure a white-knuckle tale of a lone man who asks the question, "Should I have fun tonight?".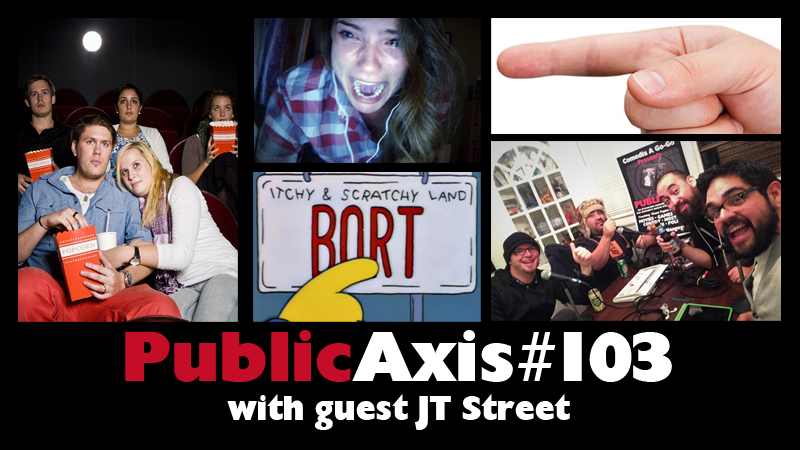 22:45 Yeah, Imma Look Into Dat!  Topic #1: What form of communication do you feel you're best at? Inspired by the film, Unfriended, AKA Cybernatural, AKA, I Know What You Skyped Last Summer.
47:28  Dad's Corner(ed)!  Topic #2: Why did your parents choose your name?
1:10:58 Hey, That's Not Funny!  Topic #3: What is the best movie theater experience you've ever had? Inspired by this study on why the movie-goer experience makes us feel special.
1:47:02 What Did We Come to Know? Public Axis is an educational program and at the end, we always ask our guests and listeners, "What did you come to know?" Enlighten yourself.
Let your friends know about Public Axis on Facebook and Twitter and keep those Facebook comments coming at our Happy Campers group!